Truong Thi Nhuong, 71, from Hai Duong province, who has long wanted to meet the person who received her son's heart, has been granted her wish.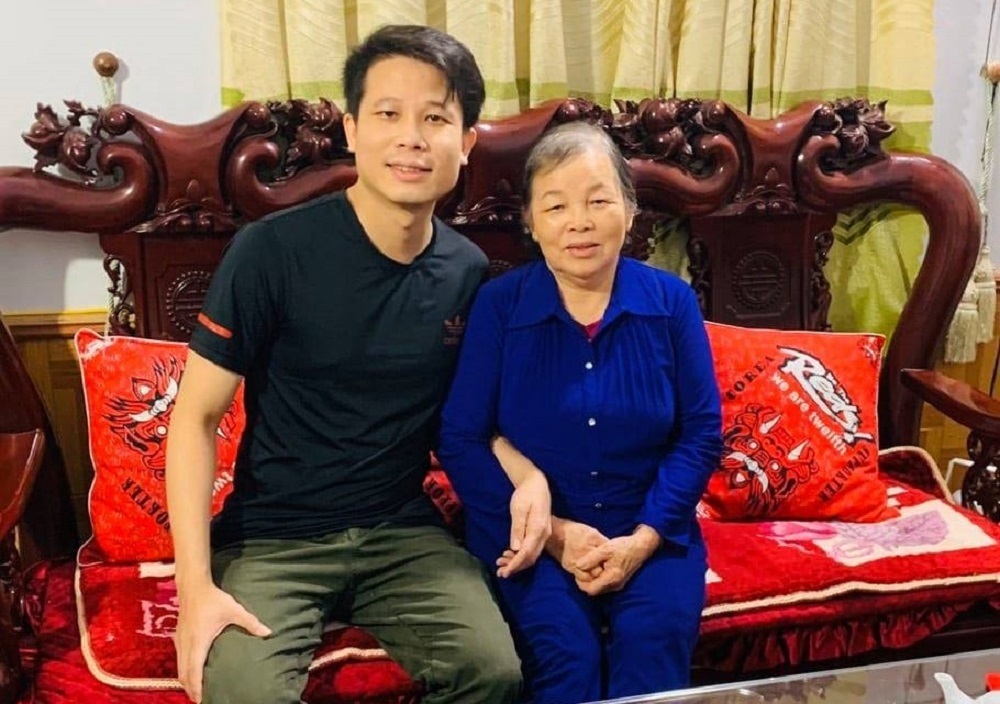 Nhuong and her son
After many days of longing, Nhuong said a representative of the family contacted her via phone.
A 60-year-old woman in district 7 in HCM City received her son's heart.
After the heart transplant operation, the family tried to make contact but could not find any information because of regulations on information privacy and security
As Nhuong's story was shared on social media, the son of the heart recipient called her to thank her for the donation and provided information about the health situation of his mother. He said he will connect his mother and Nhuong and arrange video calls between them.
Nhuong said she may later fly to HCM City to visit the heart recipient.
"I feel as if my son has returned. Barriers and sorrow in my heart have been lifted. Thanks for helping make my wish come true," she said.
On March 16, Nhuong spoke about her family on social network and her pain and sorrow.
Her only son was killed in a traffic accident on September 16, 2020 and was declared brain dead at Military Hospital 108. Nhuong and her family agreed to donate the son's organs to save six other patients.
The Military Hospital 108 carried out lung, liver, kidney and forearm transplant surgeries. The heart was carried to the Vietnam - Germany Friendship Hospital and transplanted into a patient with myocarditis.
Five organ recipients, who were patients at Military Hospital 108, later contacted Nhuong. Meanwhile, Nhuong had not found any information about the sixth recipient for a long time. There was a rumor that Nhuong sold her son's heart at VND2 billion.
Nhuong, who was depressed about her son's death, felt even worse because of rumors about selling the organs. She became sleepless and had to take tranquillizers every day.
Nhuong could not get information about the organ recipient from the Vietnam-Germany Friendship Hospital which carried out the transplant surgery.
A representative of the hospital cited current laws and rejected Nhuong's proposal to provide information.
The other five recipients contacted Nhuong without any information support from hospitals.
In principle, organs are donated for humanitarian purposes. Donations will be refused if donors propose any requirements.
Tran Binh Giang, director of the Vietnam-Germany Friendship Hospital, saud that the heart recipient is in good health. 
Nguyen Lien

A 71-year-old mother has asked for help to meet the person who received a heart from her son, but she has been refused by the hospital.

The Ministry of Health affirmed that Vietnam now can master organ transplantation techniques, but the number of transplants remains modest.

The Hanoi-based 108 Military Central Hospital has performed a multiple organ transplantation with organs taken from a brain dead donor, saving the lives of six different patients.