"Thoi loi" (giant mudskipper) is one of the strangest fish on the planet because it can both dive deep under water and hang on trees. This is a specialty fish in some mangrove areas in Vietnam.
Giant mudskipper are deen in the mangrove swamps in southern Vietnam such as Can Gio, Nhon Trach, Go Cong, Bac Lieu, Ca Mau and Ninh Binh in the north.
It is an amphibian, similar in shape to the star goby, but with rough skin and two large bulging eyes on the tip of the head. 
The fish can walk, jump or even climb trees. Based on such moving characteristics, they are called "walking fish". It is considered one of the six "weirdest" animal species on the planet. 
It can grow to a length of 27 centimeters. It is most frequently found along muddy shores in estuaries as well as in the tidal zones of rivers. It lives in a burrow in the mud and emerges from the burrow at low tide on sunny days. It can move quickly across a muddy surface and is capable of breathing both in and out of the water. It can also climb trees. Giant mudskipper eats fiddler crabs, shrimp, and smaller fishes.
This fish can be processed into many delicious dishes. It is a specialty of the southwestern region and Ca Mau province in particular.
Due to moving continuously, giant mudskipper flesh is very firm and tasty. There are many giant mudskipper recipes: Braised giant mudskipper with ground black pepper (Thoi loi kho tieu), Deep-fried giant mudskipper (Thoi loi chien), Sweet and sour soup with giant mudskipper and fermented steamed rice (Lau mam thoi loi), Grilled giant mudskipper with salt and chili pepper (Thoi loi nuong tieu). They also make dry giant mudskipper (Kho thoi loi) which could be fried or grilled, then dipped in tamarind fish sauce. Dry giant mudskipper is one of the most popular gifts to bring home from Ca Mau.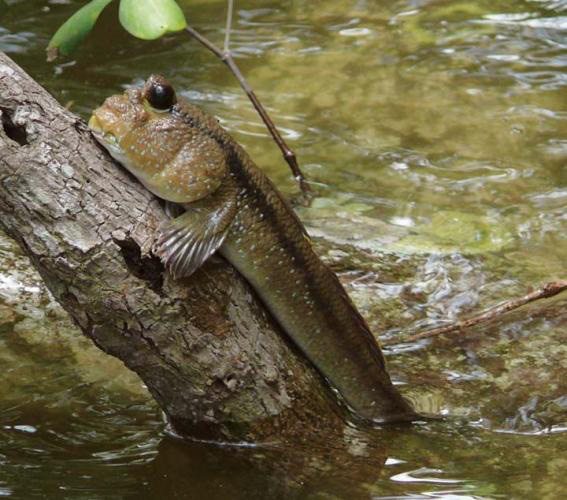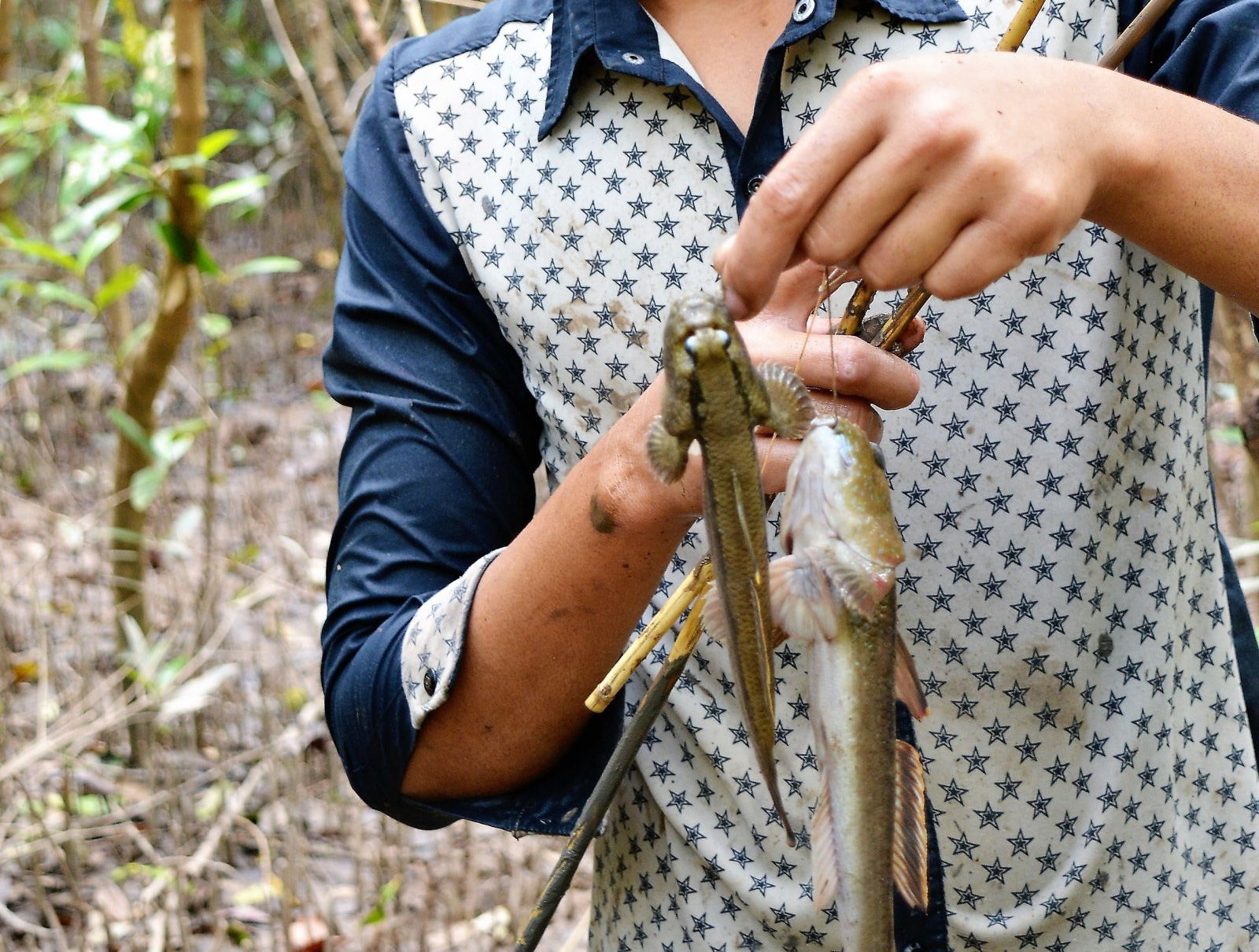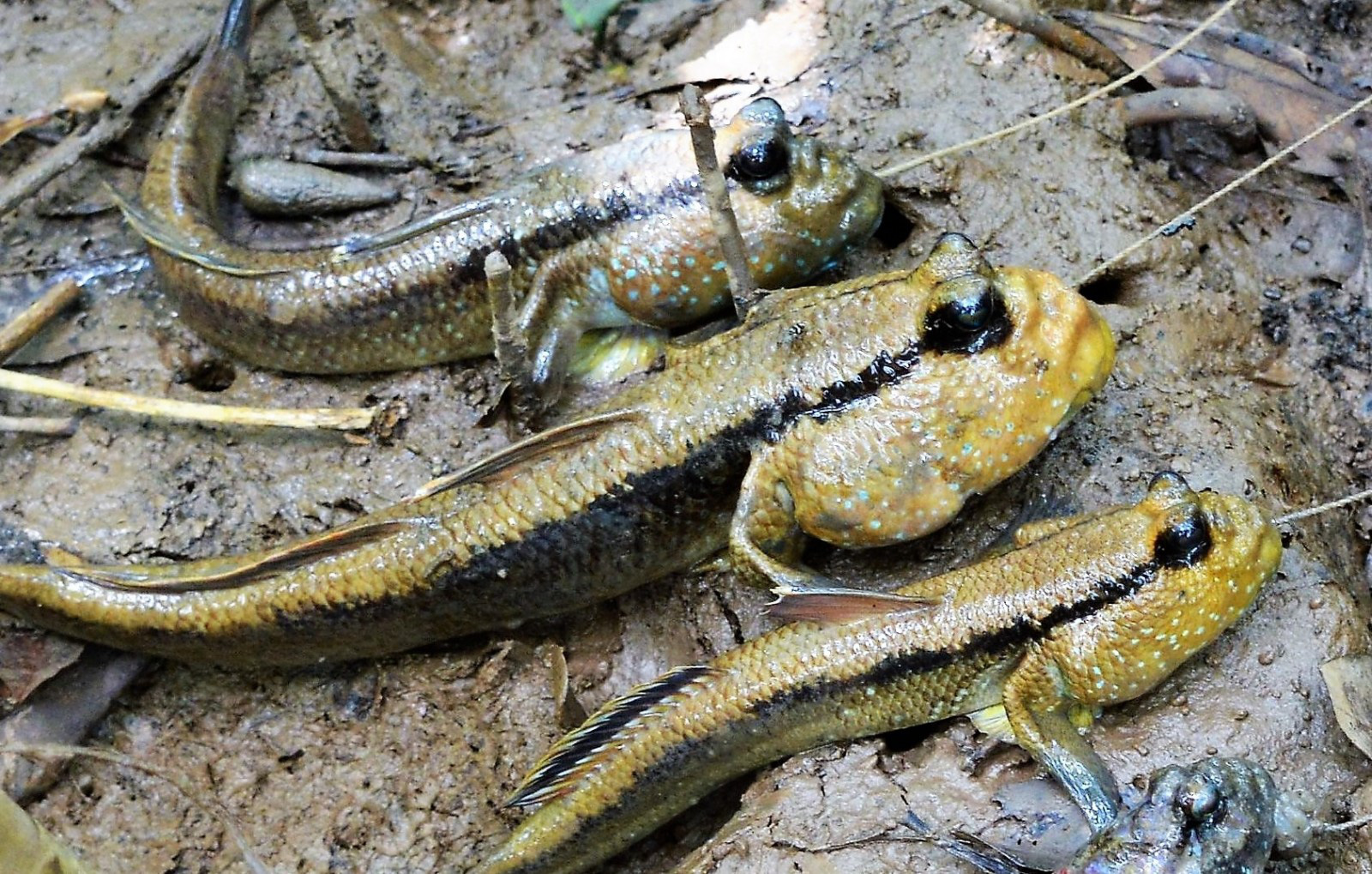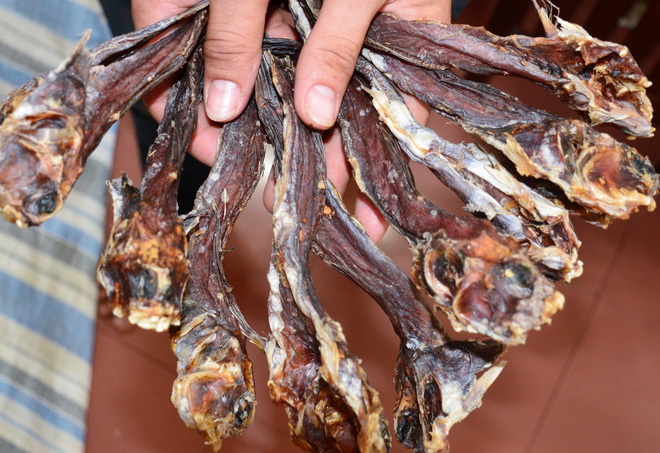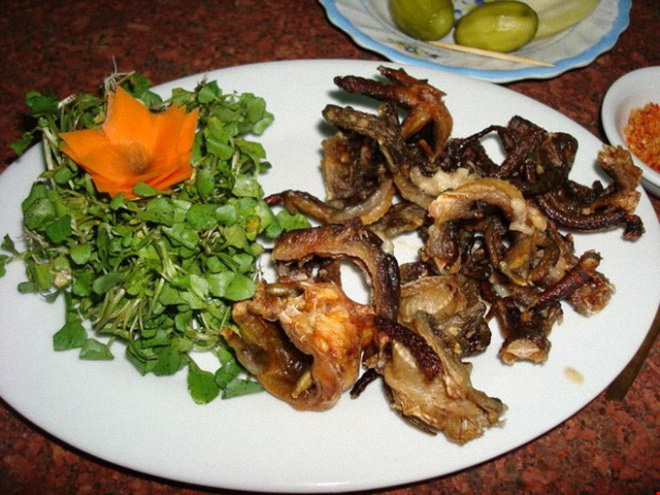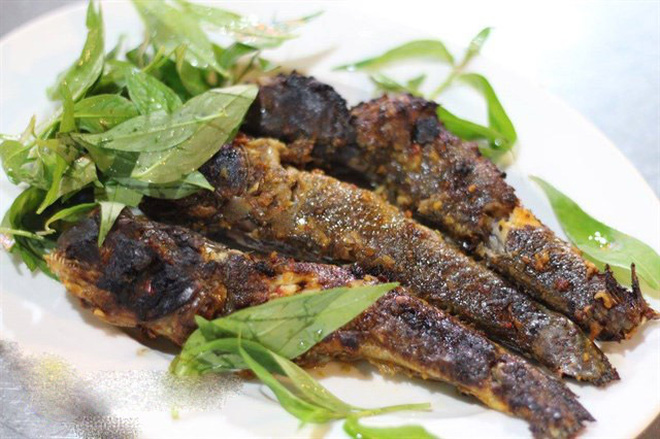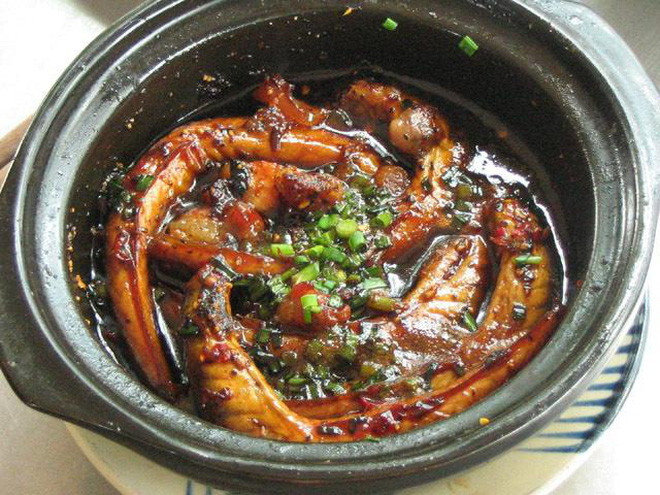 Hanh Nguyen

Lap Thach raw fish fermented with maize powder is a specialty in Van Quan Commune, Lap Thach District, northern Vinh Phuc Province.

A farmer in Long Kien commune in the Cho Moi district of the southern province of An Giang is feeding and caring for thousands of natural fish as pets.