VN to host int'l workshop on management of marine debris
Marine plastic pollution requires international cooperation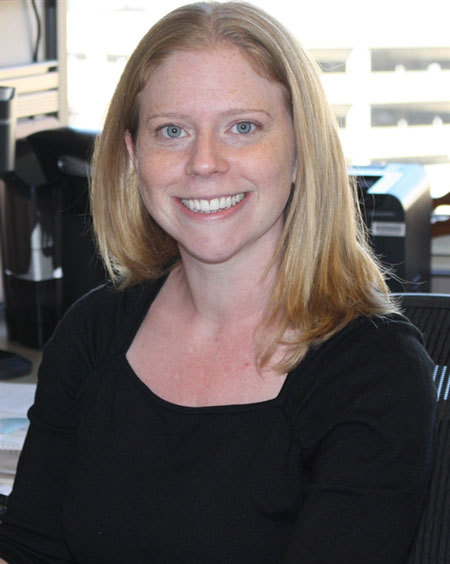 Nancy Wallace, director of the US National Oceanic and Atmospheric Administration's Marine Debris Program.
Can you describe the impact of marine debris globally?
Marine debris is a trans-boundary, complex, social, economic and environmental problem with few easy solutions.
It not only threatens the healthy functioning of coastal and ocean ecosystems, but also the societies and economies reliant on these ecosystems.
Marine debris entangles wildlife, is ingested by marine animals and birds, damages habitats, litters beaches, and impedes safe marine navigation.
Marine debris can also affect economic sectors including aquaculture, fisheries, coastal tourism, commercial shipping, recreational boating, local coastal governments, and emergency response services.
Certainly, in the last few years, there has been a large focus on this issue globally, but there is still much that we need to know about some impacts, especially to things like seafood and human health.
How is the National Oceanic and Atmospheric Administration's Marine Debris Program addressing this issue?
The NOAA Marine Debris Program is the lead agency for the US government to address marine debris. Of course, we also work with other relevant US agencies, including our Department of State and Environmental Protection Agency, on this issue.
The programme focuses on removal, prevention, research, regional coordination and emergency response. We work closely with non-profits, academics, industry and local governments on solutions to the many facets of this issue.
The programme was created in 2006 by the US Congress, with most of the focus being on work in US waters. However, in October 2018, the US Government and the programme were directed to engage more with our international partners to address this issue overseas.
What kind of solutions are needed in Vietnam?
A significant amount of marine debris comes from ASEAN members. As such, Vietnam has a major role to play in addressing marine debris.
I am very impressed to hear about the national action plan that Vietnam has developed to address marine debris.
While it is true that addressing marine debris is undertaken mostly on a local level, coordination at the national, regional and international levels is very important to ensure that responses are effective and complementary.
Like many other places around the world, Vietnam is focusing on waste management, education and outreach, and reducing derelict fishing gear.
These are some of the key areas to address, and solutions need to be tailored to local-level realities and conditions, which can vary from city to city, or even within large cities themselves.
What do you think about Vietnam's role in raising people's awareness of the global problem?
I believe everyone has a role to play in raising awareness about the problem, including educators, parents, friends, youth leaders, non-profits, corporations, and industry. Spread the word with brochures, curriculum and more, and help keep the sea free of debris.
It is wonderful that Vietnam recently hosted the international workshop on the beautiful beach of Nha Trang in the central province of Khanh Hoa.
The country is also demonstrating regional leadership to address the issue in Southeast Asia.
The workshop brought together representatives from many countries to work together to solve the global problem of marine debris. Raising awareness on this problem is important on many levels and is a key role of a government programme addressing marine debris.
All governments, along with their partners, need to build upon and expand efforts to educate citizens about this complex issue and help them see how it impacts all of us.
Further, we need to demonstrate how people can be more responsible with their trash disposal and their consumption patterns.
While this issue is on a massive scale and it can seem overwhelming, effectively reducing marine debris will come down to decisions we all make in our day-to-day lives.
We also need to educate those in industry and local or municipal governments that are responsible for waste management, as well as fisheries and aquaculture, coastal tourism and other sectors, on practices and actions that work to reduce the incidence of marine debris.
What outcomes did you take away from the recent workshop?
International collaboration is the only way we can solve this global problem, so local and regional events such as these are important for sharing information and raising the visibility of this issue.
I look forward to continuing to work together across governments, the private sector, civil society, academia and other important stakeholders to reduce marine debris in this key region.
Hopefully, all participants in the workshop will be able to implement actions they learned from the workshop and help inspire others to do the same.
VNS