Vietnamese baguette named among 50 best street foods globally
TasteAtlas, a website dedicated to discovering fresh ingredients, traditional dishes, and authentic restaurants around the world, recently honoured the Vietnamese baguette, known locally as Banh Mi, as one of the 50 best street foods in the world.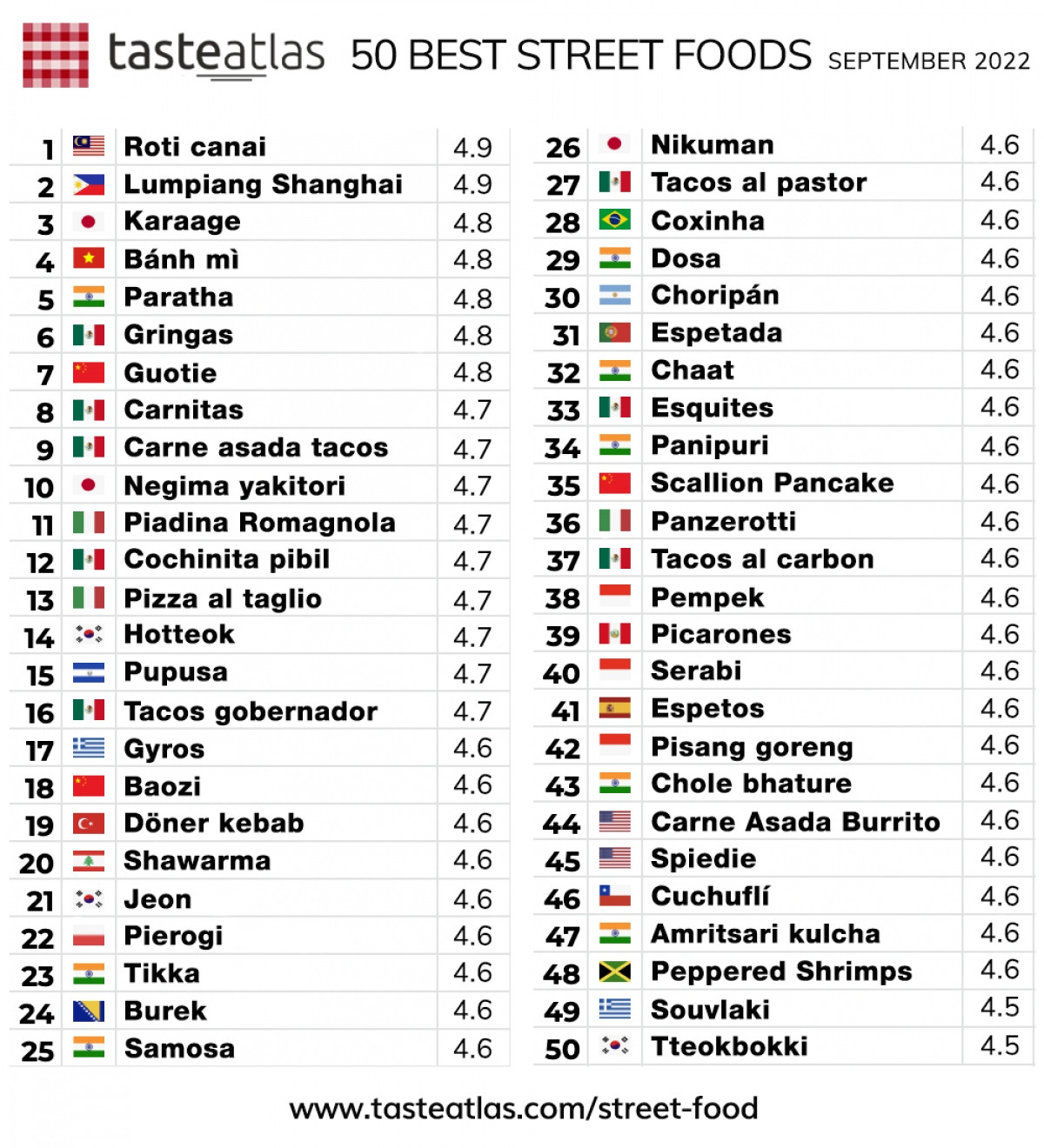 According to TasteAtlas, Banh Mi is a popular Vietnamese variety of sandwiches that share the same core ingredient as a baguette. Indeed, the baguette was originally brought over to the country during the colonial period, and nowadays it is one of the few happy legacies left over from that time.
"The crusty bread, condiments, and meats are all a legacy of French and Chinese colonialism, while cilantro, chili, and pickles reflect the Vietnamese taste for fresh vegetables and bright flavors," TasteAtlas wrote.
The majority of Banh Mi sandwiches consisted only of bread, meat, and seasonings in the beginning, and vegetables were later added to cater to consumer tastes, the website noted.
Scoring 4.8 out of a total of five points, Vietnamese baguette ranked fourth in the list alongside other delicacies such as Karaage of Japan, Paratha of India, and Gringas of Mexico.
Roti Canai, a traditional Malaysian pan-fried flatbread made with flour, water, eggs, and fat topped the list with 4.9 points.
Earlier, TasteAtlas named Vietnamese noodle soup (Pho) as one of the 100 best dishes in the world.
Source: VOV