Young singers entertain fans with new content
Young Vietnamese singers have been busy bringing new music content to audiences from now to the year end.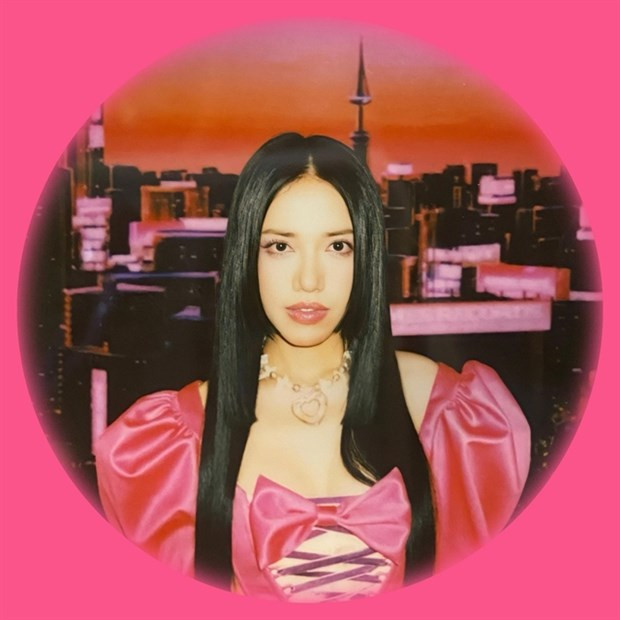 Young singer Phung Khanh Linh releases her second album 'Citopia' featuring her own songs of city pop, an old genre of Japanese pop music. (Photo from the singer's Facebook page)
Dozens of products, ranging from singles and albums to videos and concerts, have been recently released by young musicians such as Phung Khanh Linh, Amee, and Hoang Duyen.
Singer-songwriter Linh's latest album Citopia features melodies in city pop, a form of Japanese pop music with R&B and jazz influences that emerged in the late 1970s and peaked in the 1980s.
The album consists of 10 songs composed by Linh, sending messages of love and motivation to people.
"My album is like a puzzle and people can see a part of themselves in a piece," Linh told local media at the album's release in HCM City in mid-November.
The 28-year-old musician recorded her album in Nashville, the US.
She invited English musician Steven Wilson, who has six Grammy Award nominations, American mastering engineer Randy Merrill, who has worked with international artists such as Lady Gaga, Adele and Maroon 5, and producer and multi-instrumentalist Josh Frigo to help make the album.
Linh also released MVs for five songs - Can Gac Mua He (Sweet Summer), Mua He 1994 (Summer 1994), Nam Ngoai Gio Nay (After All), Dang Sau San Khau (Mystic Moonlight), and Noi Co Giu Loi (Words of Wind) - on YouTube, earning around 456,000 views.
Singer-songwriter Phan Manh Quynh said Linh's songs were attractive, making listeners feel relaxed.
Linh became popular among Vietnamese audiences after participated in the reality singing contest The Voice of Vietnam in 2015.
She released her debut album Yesteryear in 2020, consisting of 13 of her own compositions, portraying love and women.
The album brought Linh two nominations for the year's Best Album and Composer at the 2021 Devotion Awards, a leading music awards event presented by The Thao & Van Hoa (Sport & Culture) newspaper.
Meanwhile, young singers Duc Phuc, Amee and others are expected to send Vietnamese audiences back to their youth with new versions of 11 popular songs from the late 1990s and early 2000s.
Phuc released a remake of the song Mot Thoi Da Xa (One Time) composed by Truong Huy with lyrics by poet Nguyen Thanh Ha.
The song was first performed by pop star Phuong Thanh in 1998 and brought her fame.
"I was thinking about covering the song because Thanh's original version is the best, and I didn't know how to make it different," Phuc said, adding that composer Khac Hung created a completely different version for him.
In the new version, Phuc performs with the support of an orchestral ensemble, while the original version was a rock ballad.
The Mot Thoi Da Xa MV earned more than 367,000 after two weeks on YouTube.
Phuc's song is the first single from the album 90sHITS00sVIBES to celebrate the 25th anniversary of Lan Song Xanh (Blue Wave), a radio programme that promotes Vietnamese music produced by Radio the Voice of HCM City (VOH).
The organisers, VOH and YP Entertainment, have released four songs of the album, including Em Ve Tinh Khoi (My Lovely Girl) composed by Quoc Bao, Khung Troi Ngay Xua (Old Days) by Hoai An, and Xe Dap Oi (My Dear Bicycle) by Ngoc Le.
The remakes of these songs feature singers such as Hoang Duyen, Hoa Minzy, and Amee, who was named the 'Best New Asian Artist Vietnam' at the Mnet Asian Music Awards (MAMA) 2020 in Seoul.
The MVs are available on Lan Song Xanh's YouTube channel./.VNA