The top 20 candidates aged 5 to 13 have been selected to compete in the semifinal round in Model Kid Viet Nam 2019 which will air on VTV9 Television Channel since July 14.
Model Kid Viet Nam 2019 contest promotes children's clothing
450 child models to join Vietnam Int'l Junior Fashion Week 2019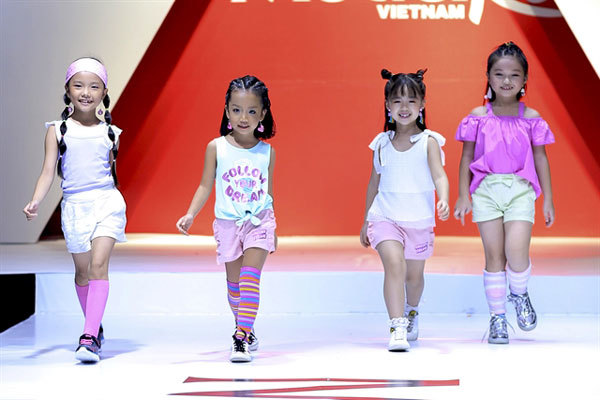 The Model Kid Viet Nam 2019 competition has selected the top 20 candidates aged 5 to 13 for the semifinal round. — Photo courtesy of the MultiMedia JSC
They were selected from more than 500 contestants in the country.
In the competition, the 20 candidates will be divided into four teams and guided by mentors, including models Tuyet Lan, Mau Thuy, Quang Dai and Huong Ly, who have been winners in Vietnam's Next Top Model contests.
Organised by the MultiMedia JSC and CANIFA fashion company, the competition aims to discover and train potential child models, and gives them opportunities to work as professionals in the future.
The winner will receive a two-year contract for model training with BeU Models Training and Management Company, and a one-year contract to model for CANIFA fashion company as well as a voucher worth VND50 million (US$2,143) for clothes for the whole family. The top candidates will receive other awards including a trip to Singapore.
Trang Le, production director of Model Kid Vietnam, said the market for children had developed quickly in recent years, causing several problems. "I'm concerned about kid models imitating adults' postures when they perform on the catwalk," Le said.
Many of the postures and clothes are not suited to children. "All of this is dangerous for child models," she added.
To solve these problems in the industry, The Model Kid Viet Nam event was created to bring certain standards and offer a "useful playground" for child models.
VNS