Lacquer art the ideal national brand: expert

The culture ministry's Department of Fine Arts, Photography and Exhibition recently chose sơn mài (lacquer) art as a national brand.
Vi Kien Thanh, head of the culture ministry's Department of Fine Arts, Photography and Exhibition talks about the project to build a national brand for fine arts.
Exhibition shows shades of traditional lacquer art
Lacquer exhibition of experimental artists to kick off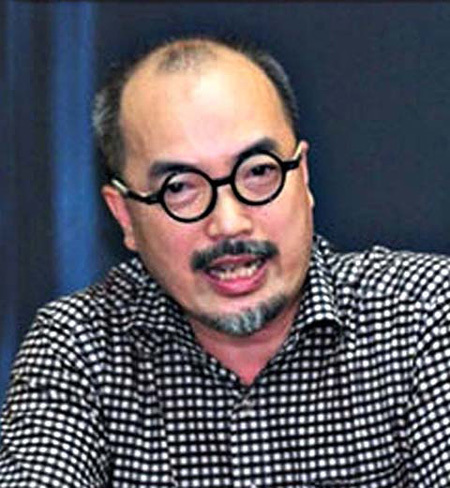 Artist Vi Kien Thanh, head of Department of Fine Arts, Photography and Exhibition. Photo cpv.org.vn
The Strategy for Cultural Industry Development was signed by Prime Minister Nguyen Xuan Phuc in 2016. Why has it taken until now for a national brand for fine arts to be made?
The database for each field was created from the end of 2017-2018 after Prime Minister Nguyen Xuan Phuc's decision.
It is technical work which is being carried out in silence. We are compiling from different resources and it is still not completed. People don't know much about our work.
From this year, the Ministry of Culture, Sports and Tourism will begin to build a national brand for five sectors including performing arts, cinema, advertising, tourism and fine arts - photography.
It is just beginning. So it will take years.
Why was lacquer art chosen as the national brand? Were there any other contenders?
As soon as we began building a national brand for fine arts I immediately thought of lacquer art. It could be only lacquer art because it comprises traditional, unique and international integration.
Lacquer art has a long history in Vietnam. The traditional material is often used to decorate furniture, boat, weapons and make worshiping objects.
Lacquer products which are made of traditional material combined with grinding technique are very special. They look smooth, polished, glossy, deep and luxurious.
Lacquer is known in the world as handicraft products and paintings which highlight the ancient cultural traditions imprinted in the minds of Vietnamese people.
Lacquer art is very unique and has the potential to become a Vietnamese product which is distinctive to promoting the cultural industry and contributing to the country's tourism, economy and social development.
Could you tell us about lacquer art development and lacquer painting artists?
There are two parts in lacquer art, handicraft producing and lacquer painting. Handicraft products are in danger of being lost because they are made of industrial materials and on foreign design orders. This project hopes to revive the handicraft with Vietnamese traditional materials.
Vietnamese lacquer painting is considered unique and very different from the art in other countries like China, Japan, and South Korea. They are strong in decoration lacquer and handicraft but we take advantage of traditional materials to create lacquer characterised-paintings.
There are many talented lacquer painting artists such as Ly Truc Son, Nguyen Truong Linh, Nguyen Huy Hoang and Nguyen Phuc Loi.
To build and promote the national brand for fine arts, what must Vietnam do first?
The project will be carried from 2020-30. The first is to resume the planting of sơn trees to extract laquer sap in the northern province of Phu Tho. Vietnamese lacquer paintings are unique because they are made of the natural sap.
A survey in Phu Tho shows the area under sơn trees has decreased as it earns planters less than other crops.
The density of plants only meets painting demand but is not enough for handicraft making. The material tree replanting in Phu Tho must be parallel with encouraging handicraft villages to use Vietnamese materials for production.
Then we needs to build a standard making process which will consider the handicraft product and lacquer painting as a national brand.
What is the biggest difficulty in running this project?
Changing the perception and reaching the consensus of handicraft villages and lacquer painters in using traditional materials is absolutely the most difficult issue.
The project includes activities such as international lacquer art festivals and workshops. As well as funding from the State, the project will also receive financial support from various sectors in society.
Moreover, it really needs support from the Ministry of Industry and Commerce to promote lacquer handicraft exports.

Laodong/VNS