Do not wear swimsuits in the city, be respectful around shrines and do not get upset if someone is late for an appointment... are some tips for international travelers visiting Vietnam for the first time.
Having lived in Vietnam since 2010, Ian Paynton, founder of the Hanoi-based content agency We Create Content, has shared what he's learned about Hanoi with The Insider.
There's so much to explore in Vietnam, from cities and villages to mountains, beaches, and grottos, according to www.insider.com.
The country is also one of the most affordable places in Southeast Asia to visit. In 2019, the number of tourist arrivals in the country was around 18 million. In addition, more and more expats from around the world are choosing Vietnam as their "second home". Over 100,000 currently live in the country permanently.
After almost a decade of living in Vietnam, Ian Paynton has noticed a few common mistakes made by tourists on their travels around the country:
Wearing skimpy swimwear around the city after a trip to the beach
Wearing overly-revealing swimwear while visiting the beach, river, or waterfalls isn't a great look in Vietnam, according to Ian.
"Beauty in Vietnam is about class and elegance, and it's not appropriate to wear clothing that shows too much skin," he stated.
He suggests foreign travelers not to wear 'inappropriate clothing' that shows too much skin like bra tops and short, especially when visiting temples or pagodas, if they don't want to catch some stares from the locals.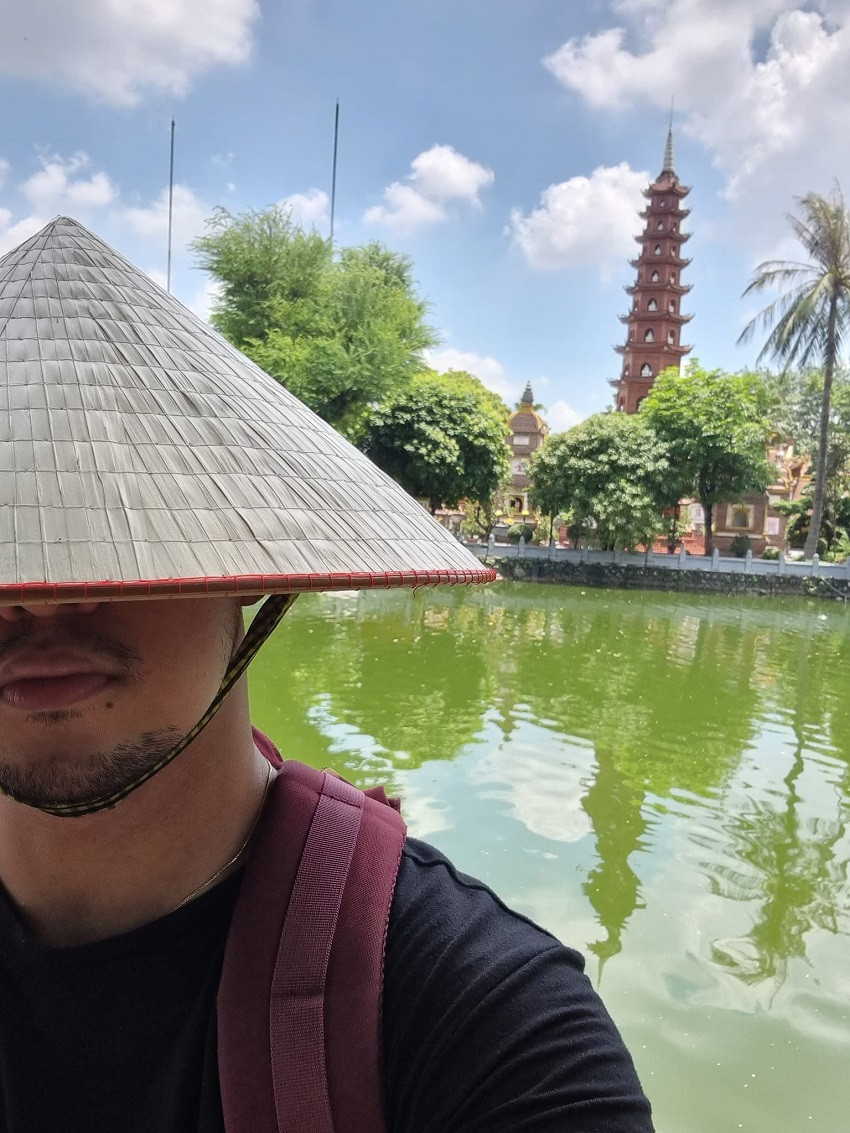 A foreign traveler took a selfie photo outside the famous Tran Quoc Pagoda in Hanoi. Photo: Haven
Cutting the line or butting into traffic lanes is normal in Vietnam
Tourists might feel frustrated when locals do not line up in Vietnam "unless it's enforced in places like banks or the immigration counter at the airports."
The same can be said for traffic jams, if locals find the opportunity to get in front, they will do it because roads are usually too crowded, Ian explained.
Be respectful around shrines
As in other countries in Southeast Asia, there are shrines in homes, restaurants, and workplaces. Locals often make food and drink offerings to honor their ancestors and consider them sacred.
For this reason, the British expatriate in Hanoi recommends that travelers take off their shoes before entering the area where shrines are located in residences or homestays.
Be careful to date in a nightclub
The Insider reminds tourists who use Tinder to beware of nightclub scams, as it has recently been reported that tour guides and nightclub hosts are using apps like Tinder to find customers. They may then be charged exorbitant prices for alcoholic drinks when they entertain at these nightclubs.
Make a bargain with street vendors for a better price
Let's bargain for half price to street vendors in some cases, The Insider suggested, because "street vendors who peddle things like clothes and trinkets often overcharge foreigners, especially at tourist hot spots."
In Hanoi, for example, fruit sellers would invite tourists to take photos with their conical hat and fruit basket - but the catch is that tourists are asked to pay around a dollar or so.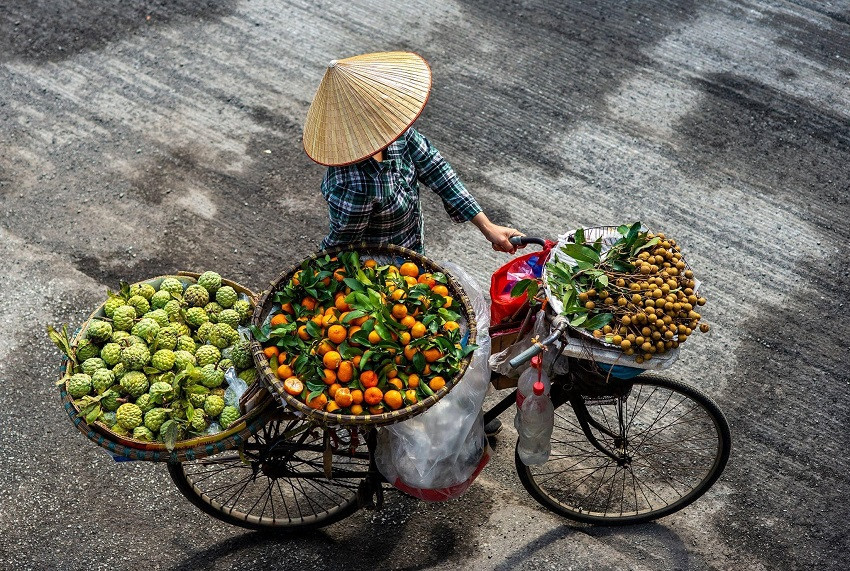 A fruit street vendor in Hanoi. Photo: Julie Nguyen
Travel to other tourist attractions instead of big cities like Hanoi, HCM City or Danang.
Vietnam is famous for its diverse and rich natural landscapes from the north to the south. Some of the must-see places suggested by The Insider include the rice terraces of Mu Cang Chai, the epic mountains of Ha Giang province, the jungles and caves of Phong Nha, and the ancient capital of Hue in central Vietnam.
Don't get upset when locals are late or schedules go awry
Things don't always go as planned when traveling in Vietnam. For a first-time visitor to the country, it's worth accepting the uncertainty and surprises instead of getting frustrated and angry.
"As flexibility is valued here, locals believe that things will work in the end, one way or another," said Ian Paynton, a longtime expat living in Hanoi.
Source: Hanoitimes