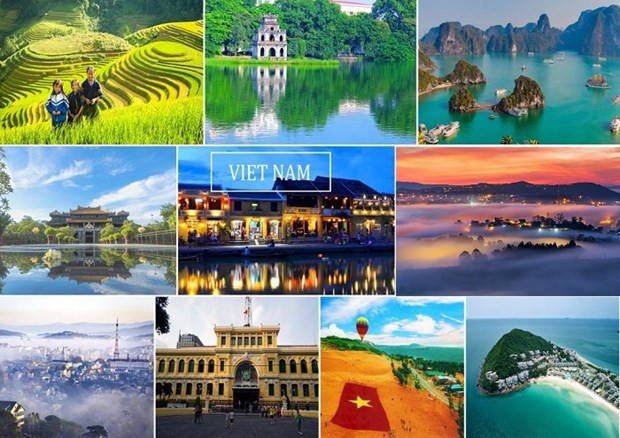 Vietnam among top three attractive destinations for RoK visitors. - Illustrative image (Photo: VNA)

Korean tourists have spent money on travel abroad as soon as COVID-19 prevention measures being lifted.

Data from to KB Kookmin Card in January 1 – May 15 showed that in Asia, Taiwan (China), Vietnam, Japan and Thailand are particularly popular destinations for Korean tourists with the growth rates of 319%, 227%, 193% and 172% , respectively.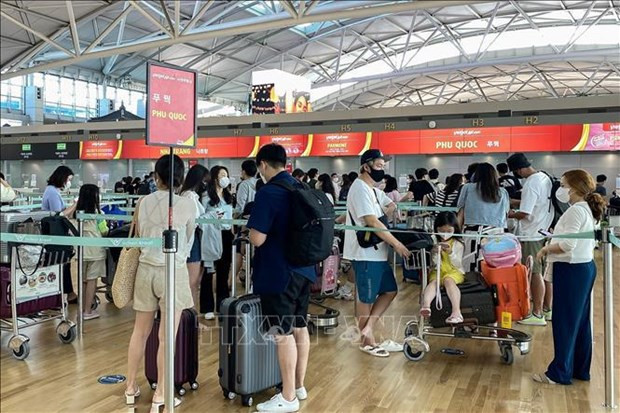 Korean passengers wait for check-in for a flight to Phu Quoc Island (Vietnam)at Incheon International Airport in Seoul (Photo: VNA)
Japan and Vietnam - the two countries chosen by Korean tourists to visit the most, still show their attractiveness, with increases of 222% and 163% respectively.

The number of air tickets to Vietnam booked by Korean tourists accounted for 12% of the total of air tickets for outbound tours, just after Japan with 52%.

According to KB Kookmin Card , the booking rate of air tickets by Korean holiday-makers increased in all regions, with the highest growth recorded for Asia with a year-on-year surge of 192%.

Travel agencies, airlines, and duty-free shops in the RoK witnessed respective revenue surges of 409%, 150% and 88% compared to the same period last year./.VNA